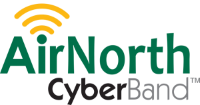 In an effort to reduce the amount of electronic waste materials that end up in our landfills each year, AirNorth Communications, Inc has agreed to become a drop off location for MI E-Waste. As a technology company, we see a lot of electronic devices that have either become broken out dated. Many people we speak with are not sure how to properly dispose of these materials and will either keep them in their closets, basements and garages, or will send them out with their trash, destined for the landfill.
AirNorth Communications is doing this as a public service. You do not need to be a customer of AirNorth to drop off your electronics. We simply ask that you call ahead to make sure someone is available to receive the electronics you are dropping off.
Below is a list of accepted materials:
Computers/laptops
Monitors
Servers
Printers
Circuit Boards

Mobile Phones
Telephone Systems
Routers/Switches/UPS
Video Equipment
Cables, Plugs & Wiring
For questions, or to schedule a drop off, please call 231-333-3104
Drop off times are Monday - Friday 9am - 3pm
For more information, please visit MIeWaste.com.
bridgemedia | Air Jordan Shoes, Mme